Prioritizing our organization's people strategy, and consciously focusing on ways to attract, inspire, and develop a diverse workforce, is something very near to my heart.
Coming from Trinidad and Tobago — where the population predominately looks like me — I've seen why and how much representation matters. There are prime ministers, presidents, judges, lawyers, and doctors who look like me. Seeing yourself reflected in positions of power sends such an important message:
You are capable. You belong. Your voice is heard and valued.
Seeing that level of diversity and inclusion blossom organically within Smart Warehousing has been incredible. People strategy and organizational culture are pivotal pieces of driving progress, both here at Smart and across the logistics landscape as a whole.
Overcoming Historical and Societal Barriers
Of employers, 88% rate employee referrals as the most reliable source for generating quality new hires. And the reality is that most people are connected to others who look like themselves. Over the years, this approach has perpetuated systemic issues and resulted in a lack of diversity across organizations. Today's leaders must be very intentional about corporate diversity, equity, and inclusion (DEI) initiatives to break this cycle and create more opportunities for all people.
During the six and a half years that I worked in the San Francisco area, I noticed very little change in the composition of companies — even among those striving to emphasize diversity and inclusion. Frankly, it just didn't add up. Because even within a tech company, a vast majority of workers don't hold tech-specific roles.
Companies must take real action to promote real change, better serve talent from the widest variety of backgrounds, and embrace an inclusive, equitable culture. DEI initiatives need to be aligned with organizational goals, and leaders should exercise transparency in the actions they're taking and the progress they're making.
From reexamining processes through the lens of DEI, to establishing standards and practices to ensure success, it requires a genuine commitment. Otherwise, it's nothing more than empty rhetoric. Simply requiring a one-hour seminar and expecting things to change overnight is unrealistic.
No one culture or gender has a monopoly on intelligence. And the education system is still lacking in its ability to teach people that we are all human with intellectual capacity. We have different experiences in life that affect how we perceive ourselves and the world. But that collection of experiences also drives character building. I always tell the young people I mentor to embrace adversity because that builds strength and character.
Culture and People Strategy at Smart Warehousing
In today's knowledge economy, you actually need the human element. And we see that reflected in the demographic makeup of Smart Warehousing. We have people with tremendous talent who we are actively fostering because those are the things that bind the human element together and create the unique culture we have here.
We are always looking for intellectually curious individuals who are hungry to learn. Evolving as an organization requires harnessing diverse experiences and backgrounds, and finding people who are enamored by the idea of discovery. We tend to attract people who are drawn to the challenges we're solving, and how those solutions can positively impact society as a whole.
Being human-centered is one of our core values, and you see it woven into the DNA of our culture. Whether that's through development opportunities or simply connecting with one another via our Slack cooking channel, the culture is engaging because we recognize all of you – not just specific parts of you.
When we approach DEI, it's really through the lens of how our company thinks about our people. They aren't simply vehicles to carry out tasks. They are so much more. We want to give them the space to create a sense of purpose and grow both professionally and personally within the organization.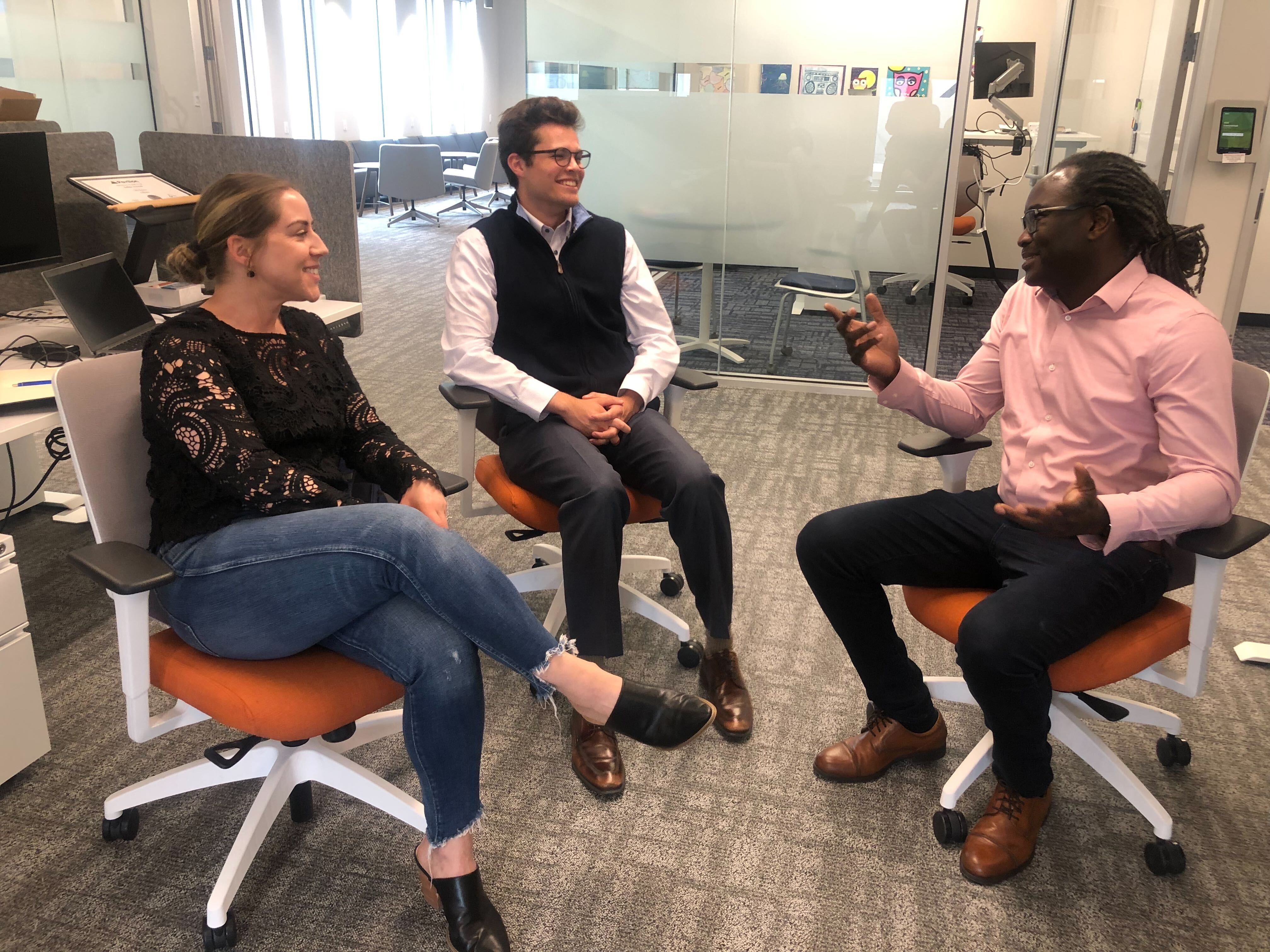 The Knowledge Economy and Its Intersection with Diversity
A vast majority of people are socialized around the concept of right versus wrong, and the negative connotations surrounding the idea of being "wrong." And that creates a couple of outcomes.
First, it cultivates an environment where people feel incredibly uncomfortable stepping outside what is known to face the unknown. Secondly, it impacts self-esteem. For many, their confidence and self-worth are tied to the unrealistic ideal of perfection. When perceptive faculties are conditioned to only be right, it hinders individuals from truly blossoming and reaching their full potential.
For instance, many male-dominated industries (like the logistics space!) value the observable – i.e., what you can see and physically touch. But problem-solving requires a deeper level of awareness, like the exploration of the root cause of a particular issue.
I always like to use the analogy of a crying newborn baby. Often, you'll hear the dad ask, "What's wrong?" For the mom, however, there's a natural awareness that allows them to diagnose what instigated the crying, like the baby's hungry or needs their diaper changed.
A lot of men are constructed to simply observe and will provide a response based on what they've deduced from their observation rather than through discovery. That's why it's crucial to lean on different genders, people, and cultures to propel true forward momentum for the logistics and fulfillment space.
Baking Diversity into Every Level of the Organization
The blend of different perspectives within the leadership team here at Smart Warehousing helps drive creativity and innovation within the organization. We have a very tech-forward CFO from England, our CRO comes from the medical industry, and our head of HR represents three women with unique narratives, views, and ideas that provide tremendous value.
Even our executive team is predominately women. And that in itself creates an essential dynamic in terms of how we approach developing a safe space and ensuring everyone's voices are heard.
When you have diversity at the C-suite level, it communicates to the rest of the organization that their voices matter. As a company, we've fostered a culture that encourages people to share their opinions and perspectives. Executives always interact and engage with the team because we truly believe we're more impactful when we come together to achieve a common purpose.
My team is comprised of people from all different parts of the world. And I think having that kind of diversity – at every level of the organization – is such an integral part of who we are. We see everyone. We don't just see people as workers or check marks, we see the whole person: their personality, experiences, and worth.
It's certainly an exciting time. As we continue to evolve and disrupt the logistics space, we will simultaneously work towards bringing on fresh voices and new perspectives to help drive innovation. As with any business strategy, our people strategy is a living, breathing entity that will grow, expand, and develop over time.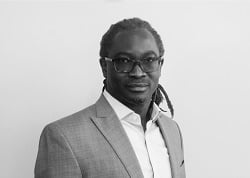 Learie Hercules
Learie aka "Herc" has vast experience with next-gen technologies and automation. He has worked with multiple wireless technologies, IoT and cloud platforms with a focus on Big Data, AI, and Machine Learning, for some of the largest wireless carriers and Smart Cities in the world.