Tips and Tricks for Drayage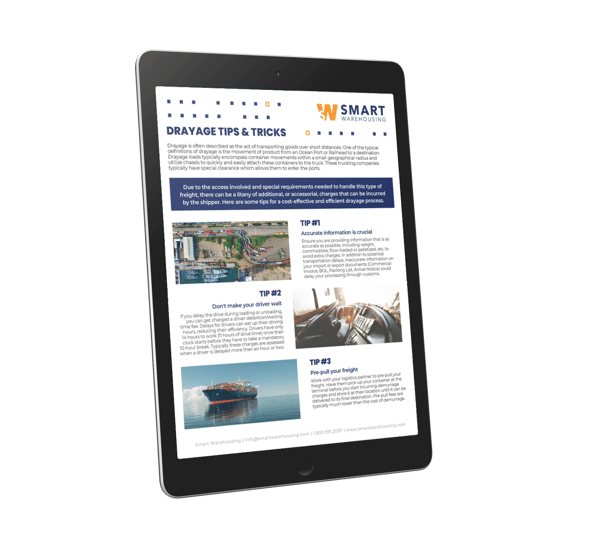 Free Download
Drayage is often described as the act of transporting goods over short distances. Drayage loads typically encompass container movements within a small geographical radius and utilize chassis to quickly and easily attach these containers to the truck. These trucking companies typically have special clearance which allows them to enter the ports.
But how can you handle your drayage efficiently? How do you cut costs and save money? Check out our 7 tips and tricks for drayage to find out how you can get the most out of your drayage.
Fill out the form below to receive your free copy of our Tips and Tricks for Drayage.