STREAMLINE YOUR ORDER FULFILLMENT
With Smart Warehousing + Woo Commerce, we don't require Woo Commerce merchants to be supply chain experts. That's our job!
Our platform integrates with Woo Commerce to ensure a seamless integration for fulfillment automation and inventory management. You focus on managing the day-to-day to run and grow your business. We'll take care of the reset.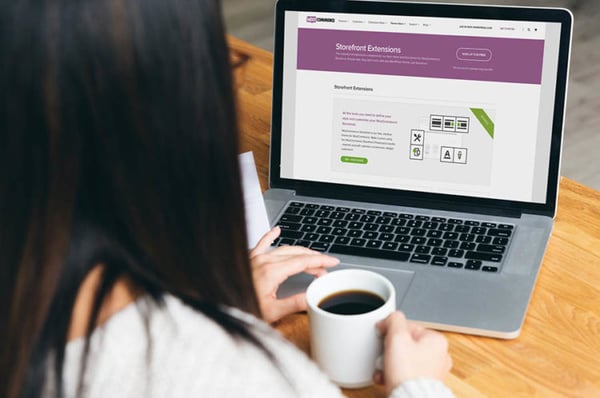 WHY OUTSOURCE YOUR WOO COMMERCE FULFILLMENT WITH SMART WAREHOUSING?
Here's a better question - why not? With 20 years of experience, 38 locations, and real-time inventory insights, Smart Warehousing streamlines Woo Commerce fulfillment, for businesses like yours. That's what we like to call a win-win.
1
OUR TECHNOLOGY
Our platform gives you access to your inventory information to find out what orders have shipped and the status of future orders. You always know how much of your products is at any of our warehouses and when it ships in real-time.
2
OUR NETWORK
With 38 warehouses across the nation, we can put your product close to your customer. We are always 300 miles or less away from your customer, saving you money on your shipping rates.
3
OUR SERVICE
Smart Warehousing has nationwide shipping coverage. With warehouses in every corner of the country, we can ship to customers in every city and state. Smart Warehousing currently has a 99.7% on-time shipping rate and we offer 1-2 day shipping to 100% of the USA. Whether if needs to be temperature-controlled or it it is fragile, we've got you covered.
THE NITTY GRITTY
HOW DOES SMART WAREHOUSING + WOO COMMERCE WORK?

An order is placed on Woo Commerce.

Cue the tech magic! The order is pushed to Smart Warehousing.

Smart Warehousing picks, packs, and ships your order.
QUIZ TIME
IS SMART WAREHOUSING + WOO COMMERCE THE RIGHT SOLUTION FOR YOU?
Are you looking to automate your Woo Commerce store?
A. Bring on the automation!
B. Nope, I prefer to manage everything manually.
Are you spending more time packing and shipping orders than managing your business?
A. It's all I do!
B. I don't sleep, so I have plenty of time to pack orders.
Do you want to offer 2-day shipping without breaking the bank?
A. Yes, I don't want to choose between cost savings and customer satisfaction.
B. I'll break the bank.
Do you want to reduce cart abandonment and increase conversions?
A. Obviously!
B. Growing my business isn't important to me.
Mostly A's? Sounds like you're ready to ship the Smart way.