FULL SERVICE 3PL PROVIDER
Supply chain management is at the heart of every product business. Your products will travel thousands of miles between the time they leave your facilities to when they reach your customers. Smart Warehousing can help you ensure that your product gets there on time and in pristine condition so that you have a satisfied customer.
Smart Warehousing offers different types of solutions so we can find which one fits you best. Smart understands that every business is different and has unique needs, and that's why we offer different customization to our clients so we can be a total fulfillment partner.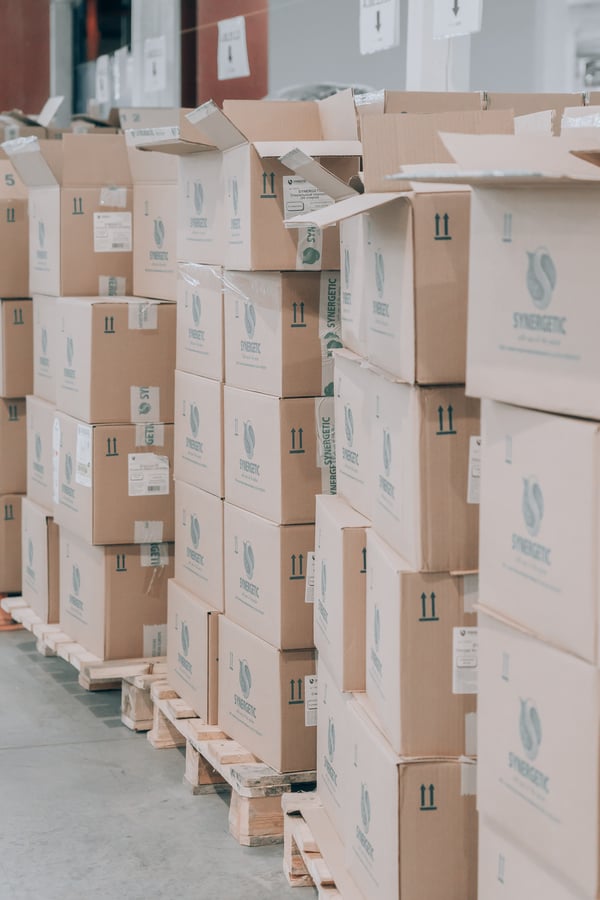 HOW WE DO IT
SUPPLY CHAIN SOLUTIONS
1. RECEIVES PRODUCTS

Your products arrive at one of our warehouses, are checked in, and added to your inventory.

2. STORES & MANAGES INVENTORY

Our warehouse staff looks over and manages your inventory. You can see current inventory levels through our SWIMS software.

3. RECEIVES ORDERS

We receive a customer order through our SWIMS interface and prepare to fulfill order.

4. PICK & PACK ITEMS

We pick all ordered products and pack them according to the product guidelines.

5. SHIPS ITEMS TO DESTINATION

We ship all ordered items to the customer as quickly as possible to ensure a fast delivery.

6. MANAGES RETURNS

Any items or products returned to our warehouses will be managed by us and reported to you.
OUR CAPABILITIES
THE SMART DIFFERENCE
From the beginning of the process to the very end, Smart Warehousing has your supply chain covered. We want to take the stress of managing your supply chain off of your shoulders and take it over so you can spend more time focusing on growing your business.
WE OWN THE SUPPLY CHAIN
Smart Warehousing owns the technology, the warehouses, and our warehouse staff is our own. We own every step in the supply chain and so there is no third-party vendor you have to worry about.
SOFTWARE & TECHNOLOGY
We are able to create custom integrations for our clients so we can seamlessly integrate your software with ours.
PERSONALIZED SERVICE
You get your own dedicated on-site account manager that serves as your eyes and ears in the warehouse.
LOT CONTROL
Don't worry about your product expiring in our warehouse. We can do first expiration, first out, allowing you to keep your products moving.
NATIONAL COVERAGE
NATIONWIDE SHIPPING & STORAGE
No matter where you are, Smart Warehousing is there. With 34 warehouses nationwide, we can store and ship your products from anywhere.
With over 11 million square feet of warehouse space, we can store just about anything. Big, bulky, small, frozen, fragile, and all the things in between. Save money on shipping by utilizing warehouses close to your customer base.
TECHNOLOGY
INVENTORY VISIBILITY
Inventory information at your fingertips is what Smart Warehousing can offer you. With our cloud-based inventory visibility and ordering system, you can see your inventory levels at any moment.
Through our own SWIMS and Bubbles technology, we can tell you in an instant how many packages have shipped, how many will be shipped, and see this information for each warehouse you occupy.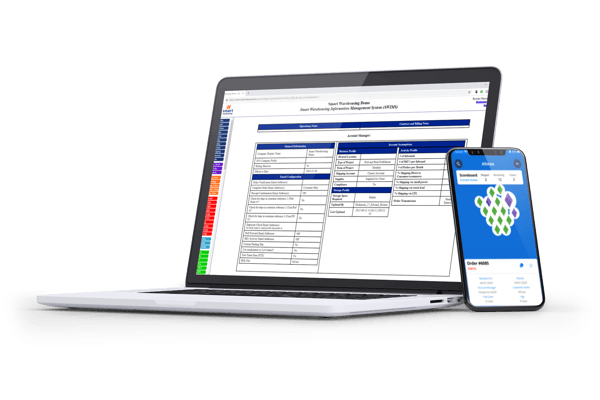 eBook
10 QUESTIONS TO ASK YOUR 3PL
Having the right fulfillment partner can make or break your business. To make sure you are getting the most from your third-party logistics partner, download our guide to see the 10 questions you need to be asking your current 3PL.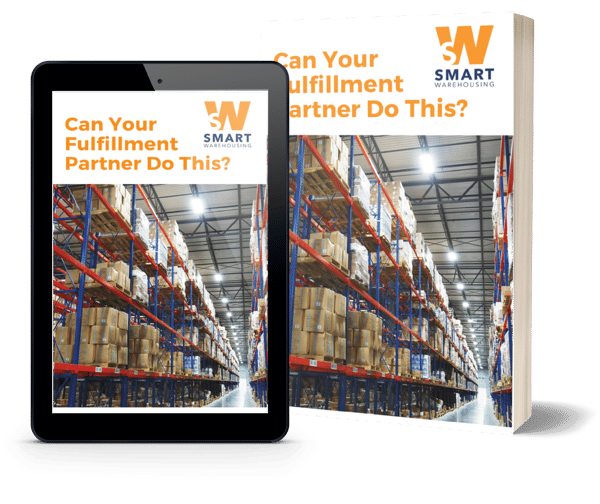 99.7%
ON-TIME SHIPPING RATE
100%
NATIONWIDE 2 DAY SHIPPING
99.8%
INVENTORY ACCURACY (UNIT LEVEL)
Learn More About Smart Warehousing
Want to know how Smart Warehousing can help your business grow? Are you looking for a fulfillment partner? Fill out the form below and a fulfillment consultant will reach out to learn more about how we can help!