Temperature-controlled fulfillment is not an easy service to provide, despite the growing demand for it. By 2025, the cold chain market is estimated to be valued at $340.3 billion, meaning the demand is only going to get bigger and business owners need to have their temperature-controlled fulfillment process down and as efficient as possible.
But what is temperature-controlled fulfillment? Temperature-controlled fulfillment is the ability to fulfill orders for items that are temperature-sensitive or can be spoiled or damaged when they deal with temperature fluctuations. Products that typically fall under the temperature-controlled side would be any type of meat that needs to be kept frozen or cold, most dairy items, ice cream, and certain pharmaceuticals. If any of these products get too hot or even a little warm, they could melt, spoil, or become rotten and no longer viable.
At Smart Warehousing, we have been dealing with temperature-controlled fulfillment for over 20 years. We have warehouses and specific processes for our temperature-sensitive items to make sure they reach your customers fully intact. Here is a quick look around our temperature-controlled fulfillment centers.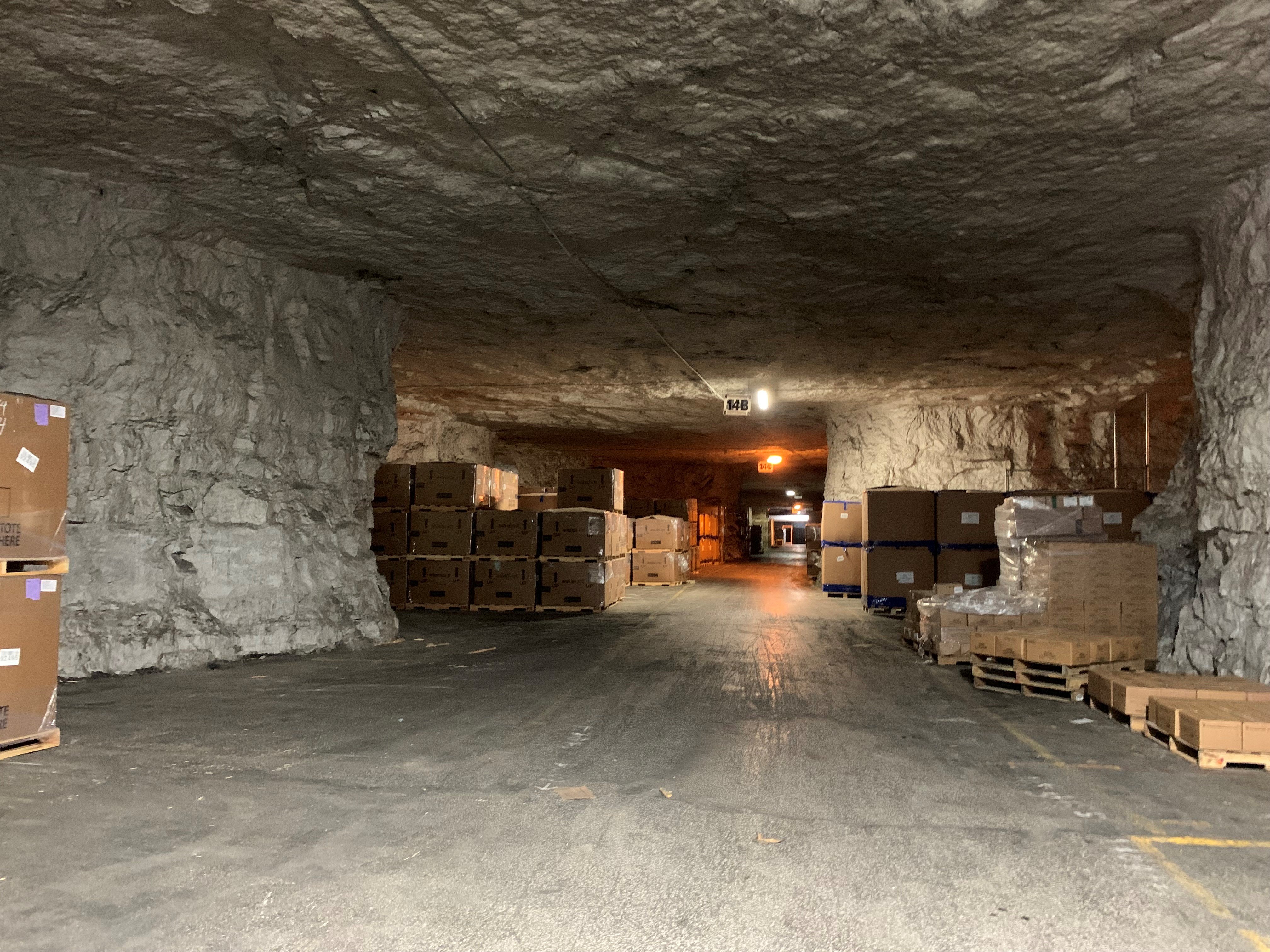 Warehouse 18
Our biggest and most dedicated warehouse to temperature-controlled fulfillment is Warehouse 18. Located in Independence, Missouri, warehouse 18 has over 1 million square feet of storage capacity and most of it is temperature-controlled. Located underground, the warehouse stays at a cool 50-55 degrees year-round. This allows us to store ambient and other food items that don't necessarily need to be kept frozen but need to be protected from heat.
At Warehouse 18, we have special sections or rooms that are dedicated to frozen items. These rooms are kept at or below -5 degrees Fahrenheit. These freezer rooms are where we house a majority of our temperature-sensitive items. In these freezer sections, you can find meat, dairy, pharmaceuticals, and bulk food items that we store for companies to use the following year.
We also have other rooms kept at cooler but not freezing temperatures. These are to protect other items like fruits, vegetables, and other perishable items that will spoil if not kept cold.
At warehouses like Warehouse 18, we have omnichannel fulfillment abilities. We can complete e-commerce fulfillment, B2B fulfillment, or even move your bulk product from storage to manufacturing. We can handle it all from start to finish, allowing you to focus on growing your business. Our team operates under a first-expired, first-out methodology, which means we make sure your product doesn't sit and expire in our warehouse. We use lot control and can make sure your product is consistently moving out of our warehouses.
Our Temperature-Controlled Fulfillment Process
Now just storing the food at our temperature-controlled fulfillment centers won't guarantee your food gets to your customers intact. During the packing and shipping process, your temperature-sensitive product will also need to be kept at a certain temperature.
That is why Smart Warehousing has pick-and-pack stations in the temperature-controlled rooms. In these spaces, we pack your items with materials to keep them cold and make sure your package gets there as quickly as possible without getting damaged in transit.
Our pick-and-pack stations are planted throughout our temperature-controlled fulfillment center so your product never has to travel far before it is placed into secure packaging and sent to its destination. This helps make sure your product doesn't experience any temperature fluctuations while we are preparing it for shipping. These rooms are always kept at an appropriate temperature to help keep your product intact.
In addition to storing and packing your items in temperature-controlled rooms, we also make sure your product is kept cold during transit. We can do this by packaging your product with coolants that keep it cold or frozen during its transit period.
When packaging your product, we will add either dry ice or gel packs to keep your product at the correct temperature while it is being shipped to your customer. These coolants are kept in temperature-controlled rooms so that they are readily available for our use.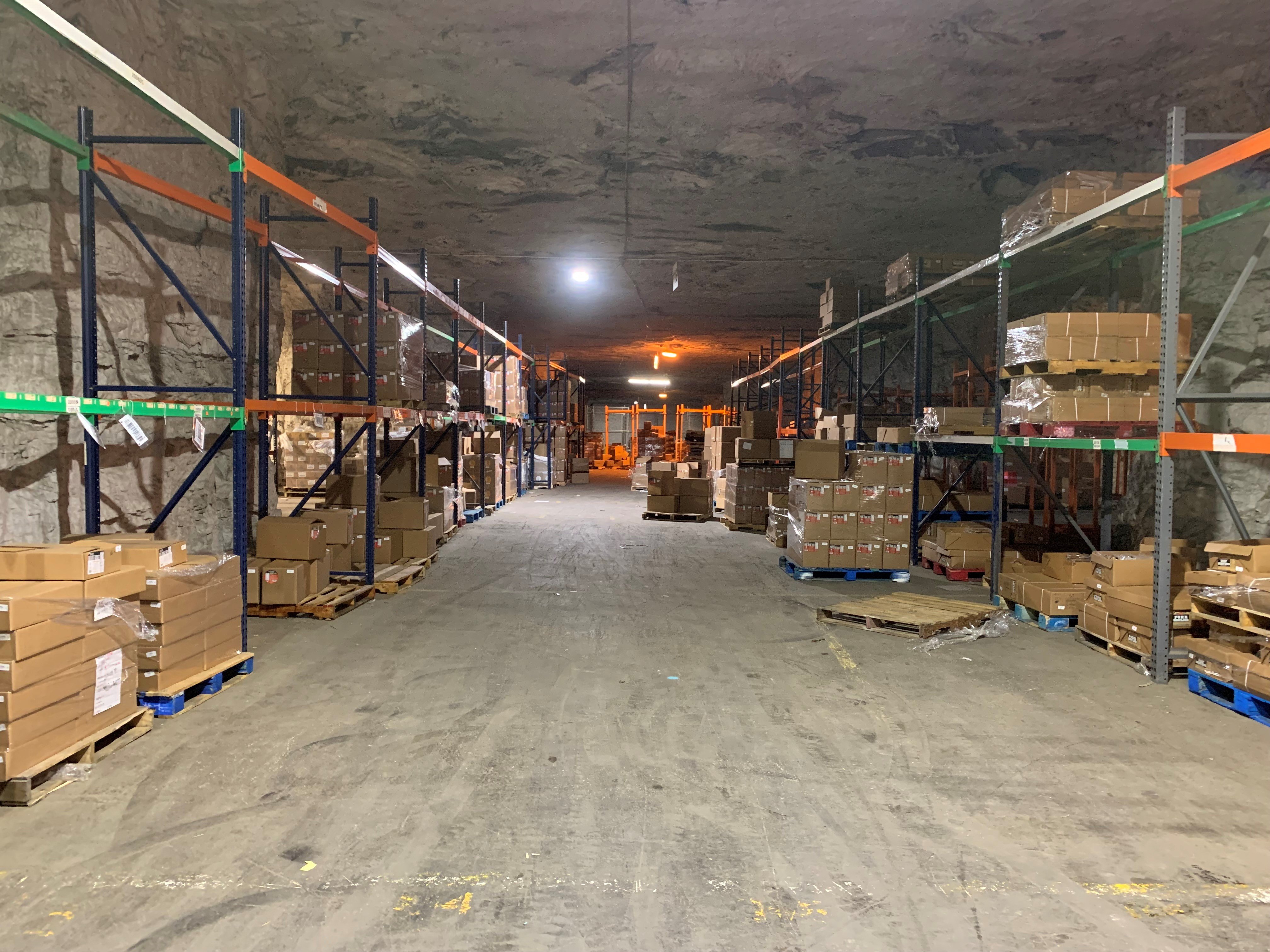 Shipping Your Products
With 34 warehouses across the country, we can over two-day shipping to 99% of the country. This means getting your temperature-sensitive products to your clients faster. With our warehouses strategically placed throughout the nation, your product doesn't have to travel days or even weeks to meet its destination. Instead, fulfill those orders within 1-2 days.
This means you don't have to worry about your product spoiling or melting while it is in transit because we can get it to your customer quicker. Along with coolants, we also have the ability to ship your products in temperature-controlled containers if you are sending large or bulk orders.
The Smart Difference
The growing trade of perishable products is anticipated to help boost the demand for refrigerated solutions over the next few years. If you don't have a temperature-controlled fulfillment center, or you do but you don't feel it is adequate to sustain the growth in the frozen and chilled industry, it might be time to look at getting a 3PL provider who can.
Smart Warehousing has the experience, expertise, and capability to handle any type of temperature-controlled fulfillment. We have dedicated warehouses and specific spaces built with temperature-controlled areas in mind to ensure our warehouses can not only meet the demand for frozen and chilled products but excel above the standards.
Each year, the American Institute of Baking audits our warehouses to ensure we are meeting the standard for food and beverage. Everything we do at our temperature-controlled fulfillment centers is controlled by us. It's our people in our warehouses overseeing the whole fulfillment process. If you are not only looking for a 3PL provider that specializes in temperature-controlled fulfillment but also a brand and back-of-house partner, Smart Warehousing is one call away.