Unparalleled fulfillment spells customer loyalty. It's a simple yet undeniable reality. And strong fulfillment is fundamental in scaling your business, maximizing profitability, and penetrating markets. The seismic shift in consumer expectations, which emanated from the e-commerce boom, has driven businesses to implement new strategies aimed at meeting rising consumer demand.
This disruption has impacted businesses across sectors, from food and beverage to beauty and personal care, positioning fulfillment at the heart of the customer experience. To thrive in today's competitive market, companies not only need to provide a seamless fulfillment experience, but also need to ensure customer satisfaction at every touchpoint in the purchasing process.
Delivering on your brand promises by perfecting order fulfillment, including your pack and ship services, will foster trust and transform a one-time transaction into long-term, repeat business. And customer loyalty can make all the difference in growing your business vs. handing dollars over to your competitors.
The Selling Landscape, Disrupted
Whether you're a B2B, B2C, or e-commerce business, new trends and technology continuously shape how we sell and interact with customers. The unprecedented arrival of the pandemic fueled online shopping and forever transformed consumer expectations.
Now we're riding the wave of a profound revolution, one in which customers expect everything from a personalized experience to sustainable business practices and two-day shipping. Some companies adjusted their pack and ship methods to adapt to the changing landscape, while others fizzled out of existence.
And the demand is only growing, meaning companies will have to explore new ways to leverage technology to strengthen the customer experience and gain a competitive advantage. Since many businesses don't have the in-house infrastructure needed to adapt to new fulfillment demands sustainably, there are third-party logistics (3PL) providers helping to bridge these disruptions through cutting-edge innovation.
The New Era of Order Fulfillment
Today's consumers are savvier than ever before. They're engaging with brands and making purchases across multiple channels. They can shop from their smartphones during their morning commute, pop into a retail store during their lunch break, and continue online after seeing a promotion on social media later that evening. They expect the order process to be flexible and user-friendly, and will communicate their approval via online reviews, referrals, social media, and — the ultimate vote of confidence! — repeat purchases.
With information easily accessible at everyone's fingertips, consumers align with brands that deliver on their promises through tangible actions. Take customer service, for example. People value transparency, whether through order tracking visibility or the opportunity to speak with a service rep about returning an item.
Supporting these needs requires an agile, strategic, and technology-driven order fulfillment partner who provides everything from inventory visibility to streamlined pack and ship functions to optimize your supply chain.
Just like the constant flow of goods from initial order through transportation, customer expectations are perpetual and ever evolving. And as a business leader or supply chain professional, adapting your business model to accommodate changing needs is no easy feat. It requires the proper foundation and partnerships to manage growth and volatility.
That means utilizing a service that can scale up to meet your fulfillment needs – whether that's a product of expansion initiatives or seasonality. Because you simply can't afford to fumble the customer experience.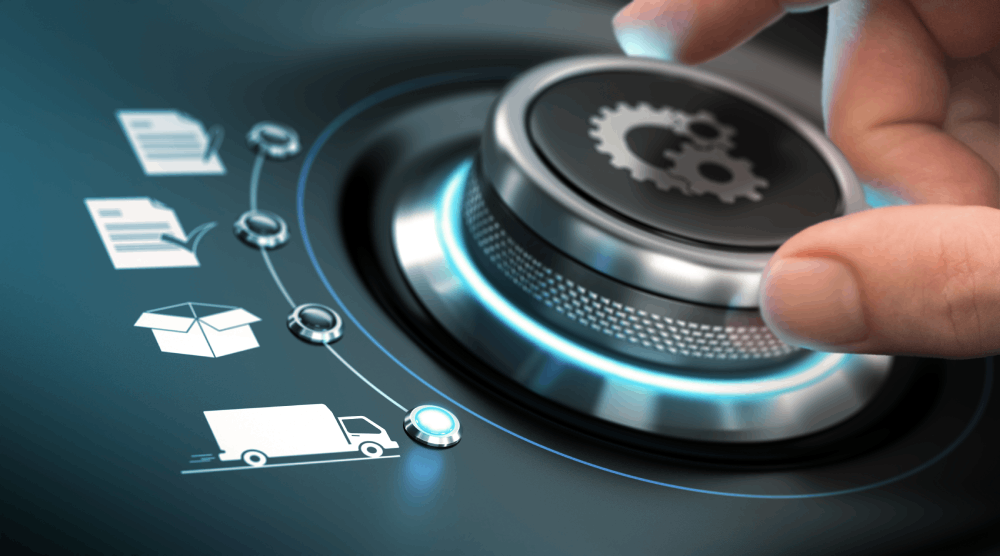 Pack and Ship: The Benefits of a Fulfillment Partner
There's a constant buzz of activity inside a fulfillment center. That's because orders are being processed, packed, labeled, and shipped out to customers around the clock. Executing a seamless logistics and fulfillment strategy in-house is time-consuming and cost-prohibitive for businesses with a high monthly sales volume.
That's why many companies opt to outsource their pack and ship needs to a 3PL provider. Having a reputable partner in your corner will enable you to focus your efforts on revenue-generating activities, like sales and marketing.
There are many advantages to forging a partnership with an order fulfillment solution. Here's a look at the top three reasons a pack and ship service will benefit your business and your customers.
1. Ability to Scale
You've hit an incredible milestone: you're receiving record-setting orders month over month. Does that mean you're ready to call it a day? Hint: we hope not! Growth and expansion are the tune on 99% of business leaders' lips. And an integral piece of driving those initiatives forward requires you to have the right resources and expertise at your disposal to meet rising demand.
A 3PL partner allows you to do two things: allocate your time and resources towards fueling that growth, and lean on their technology to scale up when needed. Access to integrated solutions and premium technology is crucial for streamlining the order fulfillment process and supporting fluctuation in demand. They can accelerate turnaround for pack and ship functions while using data to support informed decision-making.
It's no longer enough to simply use holidays or seasonality as trigger points to manage inventory. Real-time analytics and predictive modeling are integral for optimizing order fulfillment, decreasing expenditure, maintaining inventory stability, ensuring smart pack and ship approaches, and tapping into tangible market gains. What's more, data provides crucial insights into supply and demand and allows businesses to house inventory in critical markets closer to the end consumer.
2. Enhanced Customer Service
With a team of specialists handling all the logistics, your customers will enjoy top-notch service, from receiving packages quickly to returning products easily. Strengthening the customer experience is pivotal for improving customer retention and ensuring long-term success for your business.
Remember, the market is competitive. Differentiating yourself from the pack comes down to key elements like the level of customer service you provide. And currently, poor customer service costs companies upwards of $75 million annually. Ouch.
One way to keep customer satisfaction high is by providing quick, two-day shipping. This communicates to consumers that you put your customers at the heart of your business. A pack and ship 3PL partner will have an established carrier network that you can lean on for pricing discounts and diverse shipping options to meet your needs.
3. Expertise Where You Need It
To handle your entire supply chain in-house, you would need to acquire the right talent, with teams specializing in areas like inventory management, logistics, pack and ship strategies, technology, and analytics. But that's simply not feasible. So, your next best option is to divide responsibilities among your team. However, that means stretching out your resources and having staff focus only a percentage of their time on crucial pieces of the order fulfillment process.
Your 3PL partner takes this weight off your organization's shoulders, ensuring the proper focus and expertise are available to handle your goods as they move through fulfillment. They already have the infrastructure, equipment, personnel, and technology to boost operational efficiency – and they maintain a pulse on all things fulfillment and logistics to ensure processes are optimized and demand is satisfied.
The Best Customer Experience Calls for the Best Fulfillment Solution
Keeping customers happy is integral to your business's success. At Smart Warehousing, we help you deliver that experience by doing all the heavy lifting behind the scenes. From the moment an order is placed through its arrival on a customer's doorstep, we provide solutions that are efficient, sustainable, and beneficial for your bottom line.
We can help you reach your unique fulfillment and logistics goals by creating customized programs tailored to your specific needs. To learn more about how our team of experts can drive your business to new heights, contact us today.