Shopping Trends To Watch For In 2023
If there's one thing we know, it's that change is constant. The past several years have brought tremendous change to consumer shopping and the way businesses meet demand. (Understatement, we know!) If we could take our time machine and hop into 2023, we'd see an impressive shift in the e-commerce landscape, as consumers continue to lean into the digital world and shop in new ways.
What 2023 shopping and technology trends will have an impact on retail fulfillment and the way e-commerce businesses work? Keep reading to get your head start on emerging market trends and essential e-commerce moves.
Top Trend: Video Shopping
When you see someone with their head down, staring at their phone, there's a good chance they're watching a video. In fact, data shows that in 2022, the average person spent an estimated 100 minutes watching online videos per day.
The video medium is surely going to make a difference as consumers make product discoveries in the virtual world rather than choosing to pick up in-store. (However, don't completely ignore pick-up in-store. More on that later.)
As viral videos hit screens around the world, the number of product videos goes up too. These close-up product views and in-action perspectives are changing the customer decision-making process. Research shows this to be true, as 85% of consumers say product information and pictures are important to them when choosing a retailer to purchase from.
What does this mean for retail fulfillment? E-commerce continues to be a critical facet of business. Optimizing the digital consumer journey is essential. Whether that means your brand partners with content creators or starts creating your own digital strategy, video cannot be ignored.
Top trend: Unpredictable Demand
If there's anything the last two years taught is, it's to predict unpredictability. With a variety of challenges shaking up logistics around the world, meeting demand has been a rollercoaster ride. And in 2023, customer demand may be unpredictable too. Regardless of whether the forecasted recession occurs or not, consumers may be tightening their purse strings simply while watching the news.
What can e-commerce businesses do to weather this unpredictability? Flexible retail fulfillment is a clear solution. With warehouse space that can increase or decrease to meet changing demand, businesses can stop on top of unpredictability. Flexible fulfillment models are asset-light, on-demand, and tech-first. With this approach, e-commerce businesses can ride the rollercoaster of 2023 with their hands in the air and a smile on their face.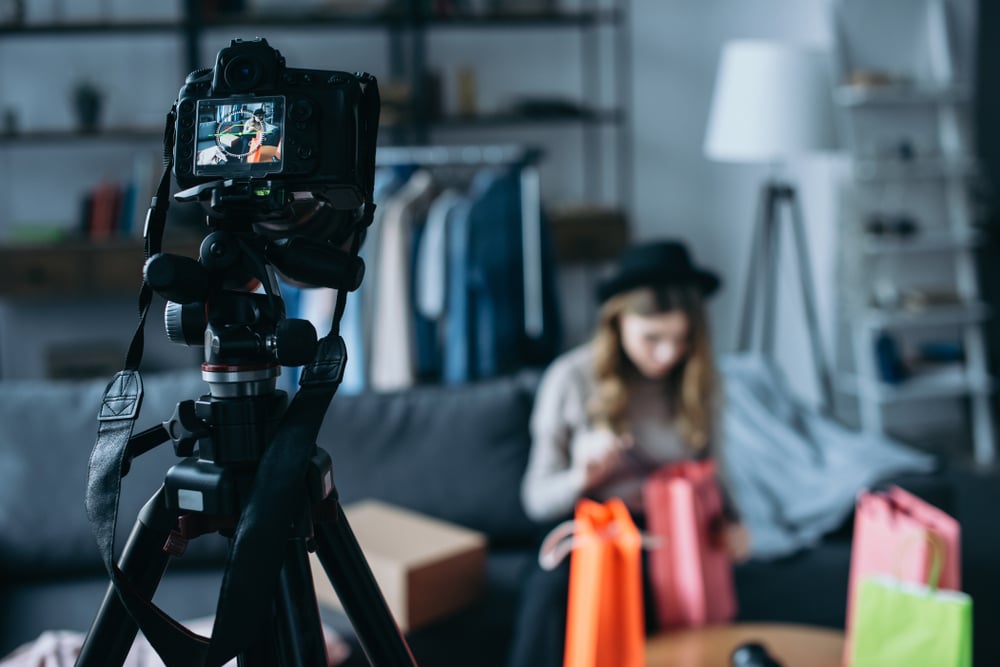 Top trend: Virtual Team Members
Say hello to the new MVP of your team: the chatbot. The capabilities and popularity of customer service chatbots has sparked a growing snowball of change in e-commerce. According to research, chatbots will be the main tool for customer service in 25% of companies by 2027.
As this trend grows, more and more consumers will expect to be able to interact with a chatbot for assistance at a moment's notice. These virtual team members will be able to answer pre-purchase questions, deliver promotions, create a personalized experience and offer post-sales support. It's all in the name of strong retail fulfillment.
E-commerce businesses need to consider the use of chatbots in order to interact with consumers on multiple channels at a large scale. Tech solutions like this enable global expansion without the unwieldy overhead.
Top trend: Omnichannel Shopping
Even prior to the pandemic, omnichannel shopping was quickly on the rise. But social distancing only expedited omnichannel shopping's popularity. Consumers want to be able to research products online and pick up in-store — or vice versa. For this reason, it's an important trend in retail fulfillment. One worldwide study showed that 56% of shoppers used their smartphone to find more information about a product while in a store during the last week. The face of retail fulfillment has turned toward complete integration. Experts are calling this trend a jump into the "phydigital" world as physical and digital shopping becomes one and the same.
Ensuring that your e-commerce business offers this kind of omnichannel fulfillment is imperative to meet consumers where they are moving forward. With an omnichannel strategy in hand, you'll be able to cater to consumers whether they're shopping on video, social, online or in-person.
While in-person shopping will likely stay secondary to online, companies should be looking to maximize value when their product is in consumers' hands. In the future, it's likely we'll see social media technology and peer reviews pop up in brick-and-mortar shops too. Keeping an eye out for these technological advancements can help your business stay ahead of the curve.
Top trend: Transparent Shipping
Same-day and one-day delivery have both changed the way consumers expect their orders to arrive. It's no surprise that speed, transparent fees, and clear expectations are what shoppers want in 2023. For consumers around the nation, shipping is no joke. In fact, more than 30% of people surveyed said they would give up ride-sharing for a year in exchange for free shipping on all online purchases. That's not all. An additional 25% would give up coffee and 22% would cancel Netflix all for the pleasure of free shipping.
What can e-commerce businesses do to satisfy customers when it comes to shipping? It's important to communicate, communicate, communicate. Always be intentional in letting customers know the shipping timeline, and sent immediate alerts about delays. Whether it's a package arriving at their doorstep or a pick up in-store item, customers never want to be left in the dark.
Research shows that when consumers aren't expecting a delay but then experience one, it greatly deters their willingness to purchase from that business again. Creating a partnership that ensures the successful and timely delivery of your product can make an incredible difference in your customer experience.
Forecasting Your 2023
What's going to set your business up for success in 2023? We'd set our bets on strategic and on-demand warehousing, and of course, solutions that put technology first. Having a handle on dynamic order capabilities will keep you covered whether you're sending out 1,000 small orders or 1,000 items to ten different stores.
Utilizing technology to ensure accurate inventory information will help your eCommerce business jump obstacles and catch waves before they come. Having the coverage you need to get your orders where they're going at the right time will be crucial to meeting increasing shipping demands.
How can your business prepare for your best year yet? Chat with our fulfillment consultants today to feel confident about your fulfillment in 2023.