The crisp aroma of autumn. Trees dotted with red and yellow leaves. It's that time of year. The time when seasons change and businesses begin preparing for the upcoming holiday season.
For most e-commerce businesses, the holiday season represents a time of increased sales volume and profitability. To account for imminent order fluctuations, your company needs to be prepared to meet consumer demand by maintaining accurate stock levels, satisfying customer shipping expectations, and utilizing data to understand and forecast where your most significant needs will be.
The holidays can open up a whirlwind of opportunities for e-commerce businesses, especially regarding acquiring and retaining new customers. According to Facebook, 45% of consumers who discovered (and purchased from) a new online brand last holiday season were shopping for gifts. And an integral piece of driving success requires implementing a solid strategy for converting first-time shoppers into lifelong customers and loyal brand advocates.
How? It's all about planning ahead and having the right partnerships in place to ensure adequate stock levels and manage inventory placement. Here are the best practices for bolstering efficiency and fueling your success this upcoming holiday season.
Understanding Holiday Shipping Trends
The holiday shopping season commences earlier and earlier with each passing year. This growing trend is advantageous for businesses and last-mile carriers, providing a longer timeline for addressing potential capacity issues.
Between the pandemic, inflation, and geopolitical issues, it's no secret that some businesses are experiencing supply chain disruptions. And with more than half of consumers beginning their shopping before Halloween, it's imperative to prepare in advance, considering factors like inventory placement, to meet demand and drive a positive customer experience.
The good news? By understanding the behaviors of today's consumers and leveraging the right technology to optimize your supply chain, you'll be able to properly handle the influx in sales while fostering high customer satisfaction. What's more, with a reputable warehousing partner on your side, you can lean on their carrier and distribution network to maintain on-time delivery promises.
Instead of waiting for high revenue days like Black Friday to roll around, capitalize on shopping opportunities now by creating urgency, implementing holiday promotions, and advertising quick, two-day shipping guarantees – all of which will encourage sales.
On the backend, ensure you're aligned with a warehouse and fulfillment partner equipped to handle increased order volume. In addition, your e-commerce fulfillment partner should have the tools and technology needed to streamline processes and maximize efficiency even amid the busy holiday season.
Shipping Is Everything During the Holidays
Last year, explosive e-commerce growth was a key contributor to shipping delays. Direct-to-consumer, small parcel deliveries completely overwhelmed shipping networks, prompting major carriers like UPS to enforce pickup limits to ensure they could fulfill their delivery promises. The result? Due to these pickup caps, nearly 23% of e-commerce companies fumbled their holiday shipping promises.
This year, carriers are preparing ahead of time, and your e-commerce business should follow suit. The truth is, avoiding shipping delays isn't impossible. It merely requires the right strategic partnership.
For instance, utilizing a distributed warehousing partner with a nationwide footprint to handle your e-commerce fulfillment will help optimize your inventory placement. A warehousing partner with locations in key markets across the country will allow you to house your merchandise closer to the end customer. It'll also ensure any pickup caps introduced by carriers won't interfere with your ability to accommodate increased order volume.
The last thing you want to do is compromise on consumer expectations surrounding quick, on-time delivery. With the right warehousing partner and inventory placement strategy, you won't need to increase your delivery time, which would mean handing potential customers over to competitors. Instead, you can optimize your order fulfillment and inventory management processes to satisfy expectations and ensure your holiday season is successful.
What's more, having a fulfillment partner that provides last-mile carrier tracking will supply shoppers with the ability to track their packages. Package tracking has become pivotal in driving a positive customer experience in today's world and can help fuel repeat business.
It's essential to be aware of the pros and cons of different shipping options, like Inventory Placement Services, for example. Some e-commerce businesses, especially those that sell primarily on Amazon and use the Fulfilled by Amazon (FBA) service, may be familiar with Amazon's Inventory Placement Service. The Inventory Placement Service is an inventory distribution service (available to Amazon FBA sellers) that allows sellers to shop their inventory to just one Amazon receiving/fulfillment center. This prevents the need to send split shipments to different locations and multiple fulfillment centers. Inventory Placement Service has some advantages, but beware of the default. Sometimes, Amazon merchants can be forced to ship inventory to Amazon facilities that are extremely far away, which can greatly impact shipping costs. This could spell stress for your company.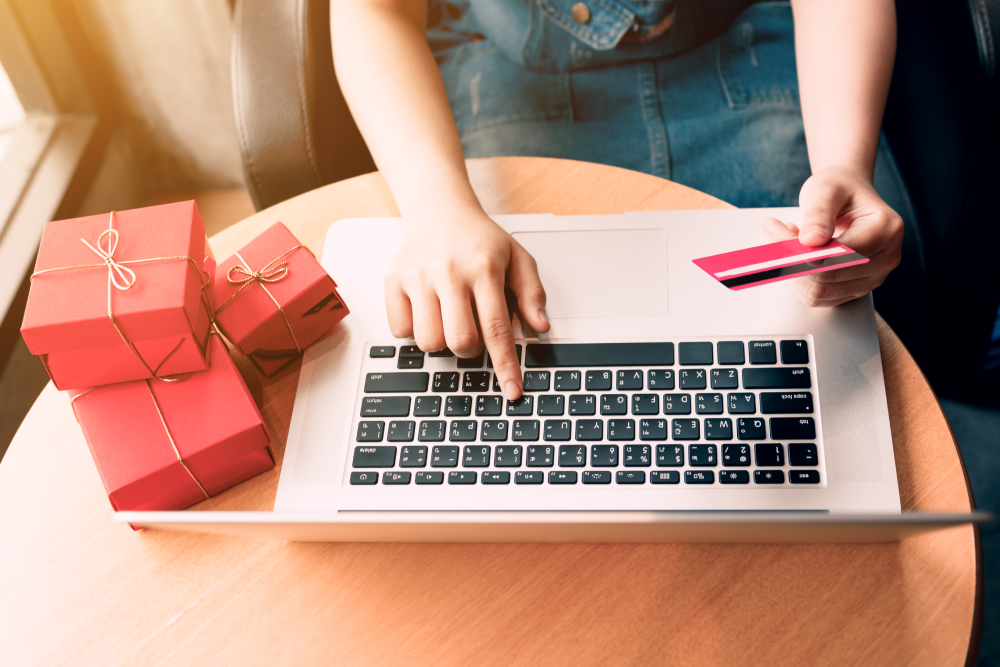 Prioritize Data & Demand Forecasting
Technology has the power to make or break the efficacy of your supply chain. For instance, a warehouse management system (WMS) can provide a wealth of insight surrounding order volume and inventory management.
A fulfillment partner with a WMS that has sophisticated functionality will provide comprehensive visibility into processes – from when a product enters the warehouse until it arrives on a customer's doorstep. Access to this technology is imperative, as it can help not only manage inventory placement, but also optimize receiving, storage, picking, packing, and shipping.
What's more, it can help improve efficiency, reduce error, and decrease costs – three elements that are pivotal to a successful holiday season. After all, the goal is to not just handle an influx in orders, but create a customer experience that drives referrals and repeat business, so your company can continue to scale beyond the holidays.
Similarly, it's important to prioritize demand forecasting. By doing so, you can predict how much stock you'll need and where to distribute inventory to satisfy customer delivery expectations. Lean on your e-commerce fulfillment partner to turn data into actionable insights and create a plan ahead of time. From items that will be kitted to special holiday inserts you may want to include in your packaging, keeping the lines of communication open with your warehousing partner is the key to a seamless, headache-free holiday season.
Make Your E-Commerce Holiday Season a Successful One
When it comes to satisfying the holiday rush, finding a warehousing and fulfillment solution that serves as a genuine partnership and extension of your team is non-negotiable. You want to align your business with a fulfillment partner that's committed to your success and has the tools and technology needed to forecast demand, overcome potential supply chain disruptions, and meet shipping expectations.
The holiday season is a pivotal time for e-commerce brands, as it's an opportunity to convert one-time purchases into loyal customers. At Smart Warehousing, we have 20+ years of experience helping companies just like yours optimize their order fulfillment, inventory management, and logistics needs to satisfy key business objectives.
We have more than 30 warehouses placed strategically in key markets across the U.S. to put your products closer to your customers. By doing so, we're able to accommodate fast shipping times while decreasing transportation costs – something we consider a win-win for everyone. When demand is high or you're scaling your business, it's important to have a partner that can provide time and cost savings and optimize processes across the supply chain to drive efficiency.
Stay ahead of demand and ensure your e-commerce business thrives this holiday season by contacting the experts at Smart Warehousing today.