With the holidays right around the corner, now is the time to ensure your business is ready to keep up with the inevitable demand increase. (The most wonderful time of the year, are we right?) Retail, e-commerce, and even cold chains see their orders skyrocket throughout November and December, which is enough to push even the most prepared teams into panic mode. But it doesn't have to be a mad dash to keep up with the demand if you set yourself up for success. Discover six steps your organization can take to ensure you're prepared for a successful holiday fulfillment season.
What Makes Holiday Fulfillment Different
Let's face it: Your typical fulfillment strategy likely won't effectively cover you during the holidays due to significant increases in order volumes. This is even more true if your company sells products that are seasonal or items that are popular for gift-giving.
Not a holiday-driven company? The season will still impact your company. This order increase means warehouses and last-mile deliveries across the country will scramble to keep up with the demand for all their customers. Why? Even if your sales cycles are steady and you don't experience an end-of-year spike, countless other companies are. So even if the holidays don't impact your sales specifically, you can expect the holidays to affect your fulfillment.
To add further complexity to an already overwhelming fulfillment situation, consumers are much more attentive to shipping times and failed deliveries than normal. Your customers want the comfort of knowing their orders will arrive on time to be under the tree, and it's up to you to provide that timeliness and visibility.
To avoid mistakes during this peak season and have the most successful holiday season yet, follow these six steps to prepare now — and then pat yourself on the back in December when fulfillment flows smoothly.
1. Select a Reliable Warehouse Management System
If you make this step a top priority, the rest of the preparation process becomes a breeze. Delays in shipping or lost orders typically come down to an unorganized warehouse that makes finding, packing, and shipping products for that last-mile delivery unnecessarily complicated. This is where warehouse management systems come in, proactively organizing and strategizing your warehouse to optimize space, decrease costs, and increase visibility for everyone involved.
Our e-commerce customers at Smart Warehousing enjoy 1-2 day shipping on all orders with 99.8% inventory accuracy and complete visibility through our proprietary warehouse management system. This means you (and your customers!) will always know exactly where your orders are, where they are going, and when they will arrive at the final destination. This heightened visibility pairs with our logistics for forecasting to anticipate increases in orders and which products will fly off the shelves well in advance, so you're no longer trapped in the stress of reacting as order volume increases.
2. Plan Promotions and Marketing
With your logistics services in place, the next step is thinking about specific promotions and marketing tactics you plan to run for the holidays. Review what last year's cycle looked like, as well as your current inventory needs, and incorporate expected increases and new products you intend to launch during the holidays, seasonal or otherwise.
What promotions will you run on Black Friday or Cyber Monday? When will be the last day to order in time for Christmas morning? How will you spread the word about your products and promotions to give orders an extra boost?
Once you know the promotions and marketing strategies you will be implementing, consider how these tactics will affect your inventory needs to avoid selling out before the end of the year.
3. Prepare Your Inventory
Forecasting inventory needs for the holidays will be relatively simple if you've been working with a high visibility inventory management system for a while. At Smart Warehousing, we closely monitor product activity to determine which products need to be at the front of the warehouse and which products never need to leave the truck and be shelved. This saves time by keeping your inventory on the move without the excess effort spent shelving and unshelving them on the warehouse floor.
Work with your suppliers well in advance to ensure all the inventory you need to last the holiday rush will be fully stocked in your warehouse. If you anticipate a significant sales increase, you may need to expand your warehouse space or work with additional warehouses temporarily.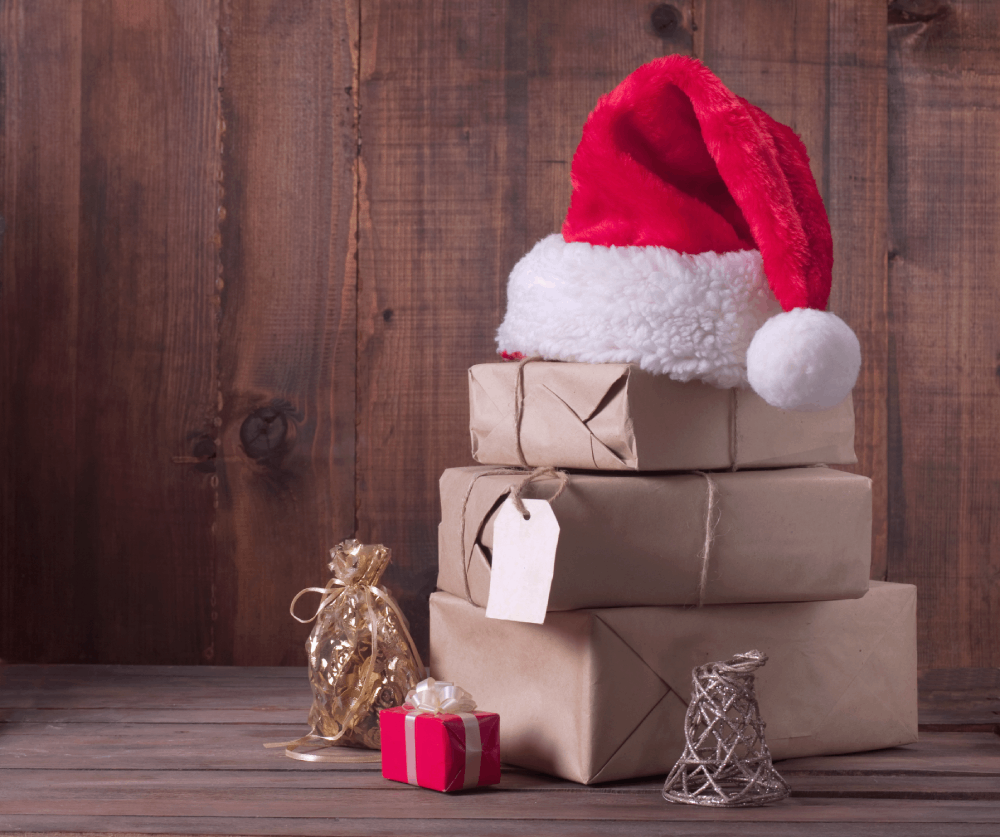 4. Develop a Fulfillment Strategy
Your warehouse is all set, and your inventory is in place. But how will you guarantee fast delivery to your customers for that last mile?
To give your customers the best fulfillment experience possible and create a seamless last-mile delivery plan for the holidays, you should consider outsourcing your fulfillment to a larger service that can ensure two-day shipping. With the right 3PL provider for last-mile delivery, you can cover the entire journey from warehouse to doorstep without taking a massive hit to your profits for orders traveling longer distances.
5. Hire Seasonal Support
Every touchpoint of your business will require extra support to keep up with the holiday demand. This means hiring seasonal workers to keep your product creation, packing, warehousing, shipping, delivery, and customer experience running smoothly.
As your 3PL provider, we have all your fulfillment needs covered and your inventory replenished, but you still need to make sure your customers are able to reach you with any inquiries. Hiring seasonal support staff for your customer service department will mitigate any delays or complications that may arise during this crazy time of year.
6. Communicate
This final step ensures the other five steps of this process go off without a hitch: communicate across all departments and service providers! Make sure your suppliers know what you need and expect from them, your staff members are prepared for the incoming demand increase, and your warehouse is rocking and rolling. Equally critical, make sure to communicate with your customers regularly too. Informed customers are generally satisfied customers, and the experience you create this season will positively impact your brand's reputation in the new year.
How Smart Warehousing Can Ease the Holiday Stress
Logistics and order fulfillment are overwhelming enough without the extreme increase during the fall and winter months, but you don't have to do it alone. Our services at Smart Warehousing cover all your logistics and fulfillment needs, providing you with the best visibility on the market, insightful warehousing practices, expedient last-mile delivery, and inventory management. From retail to cold chain to e-commerce, Smart Warehousing has all the tools you need to create an unbeatable fulfillment experience. That's the Smart Difference.