WHAT IS 3PL THIRD-PARTY LOGISTICS?
3PL, or third-party logistics, is an outsourced business that handles your company's supply chain and logistics operations. Delegating a bulk of the back-end process to a 3PL allows your business to focus on high-level initiatives, like penetrating new markets or expanding service offerings. What's more, a 3PL third-party logistics provider can help streamline processes, decrease costs, and drive efficiency across the entire supply chain.
3PL third-party logistics services include:
Warehousing

Shipping and receiving

Inventory management and storage

Picking and packing

FTL and LTL freight shipping

Kitting and customization

Reverse logistics
When integrated into a business's transportation and warehousing procedures, 3PL third-party logistics can be utilized across multiple facets of your supply chain to elevate your financial, operational, and end-consumer performance.
WHAT IS A 4PL?
A 4PL, or fourth-party logistics provider, outsources the physical components of logistics management to a 3PL and then handles supply chain optimization and works as a consultant for your logistics needs. Due to their experience with logistics optimization, a 4PL can be beneficial for large-scale companies with highly complex supply chains.
A few of the tasks that 4PLs tackle include:
Consulting

Data and Analytics

Asset Management

Logistics Strategy

Inventory Planning

Sourcing
3PL VS 4PL: WHAT'S THE DIFFERENCE?
From an outside perspective, the differences between a 3PL vs 4PL may seem insignificant. However, when you work with a 4PL, it's crucial to remember that they will act as the middleman between your business and a 3PL provider. Partnering directly with a 3PL enables you to maintain a direct line of access to your warehousing and fulfillment operations. When it comes to a 3PL vs 4PL, a 3PL can provide access to innovative, proprietary 3PL technology to drive efficiency and enhance visibility across the supply chain.
THE 3PL VS 4PL FACE-OFF: WHICH SERVICE BEST FITS YOUR NEEDS
| | |
| --- | --- |
| 3PL | 4PL |
| Has complete control over their processes, technology, people, service, and operations. | Contracts out the work and has no say in the operations or quality of work being performed. |
| Allows direct communication with your logistics team. | Acts as a middleman and speaks to your 3PL on your behalf. |
| Provides you with greater control over your logistics processes. | Takes command of all operations related to your logistics processes. |
| Focuses on optimizing day-to-day operations. | Focuses on optimizing your supply chain. |
| Has ownership of the warehousing and/or transportation assets that are provided to you. | Not asset-based and requires the services of a 3PL to perform warehousing, fulfillment, and transportation activities. |
| Provides physical logistics services. | Provides operational consulting services. |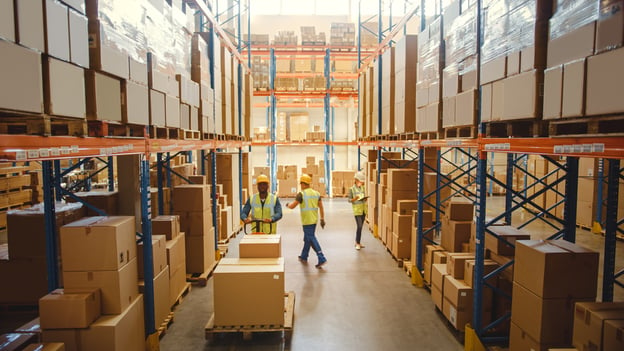 3PL MANAGEMENT

: WHAT SERVICES DOES A 3PL PROVIDE?
Businesses across sectors constantly seek new and innovative ways to improve their margins. With geopolitical conflict, the pandemic, and economic uncertainty causing supply chain disruptions, leaders need solutions that can streamline processes and enhance efficiency. Enter: 3PL management.
From the order fulfillment process to product shipment, how can you expect to scale and fuel profitability with no visibility or cohesive strategy? That's why an effective 3PL management process is vital to long-term, sustainable success. So, what exactly does partnering with a full-service 3PL third-party logistics provider entail?
BEHIND THE SCENES: THE 3PL MANAGEMENT PROCESS
1. Receiving and Replenishing
Think of inventory as one of your greatest assets. A large piece of 3PL management involves storing and establishing an accurate valuation of your physical inventory to maintain stability between supply and demand. The 3PL management process begins when a business ships its inventory to the 3PL warehouse.
An inventory management system is utilized to organize and track all the merchandise your company owns through its arrival on a customer's doorstep. A robust 3PL management strategy ensures appropriate stock levels are maintained and capital is not wasted on process inefficiencies. And it's all done by harnessing the power of inventory management software.
This 3PL management technology guides the distribution of your inventory across the warehouse network to put products closer to the customer while providing real-time access to inventory insights and transaction-level from a single dashboard.
Innovation in cloud-based 3PL technology has opened the doorway for software integrations — which means your existing tech stack, like your point of sale (POS) system, can be used in conjunction with inventory management software. This creates a seamless workflow across the supply chain and streamlines the 3PL order fulfillment process.

2. Picking Orders Efficiently
Once a customer places an order, the fulfillment process begins. In this next stage of the 3PL management process, a team of warehousing specialists will receive an itemized list of goods for retrieval. The right 3PL third-party logistics provider will use an automation solution that involves goods-to-person (GTP) for economic order prepping – leaning on human-machine collaboration during the picking process to reduce error and drive greater throughput. Similarly, Pick-to-light (PLT) systems can streamline 3PL order fulfillment by improving speed and accuracy when picking and packing goods.
3. Packing in Perfect Condition
After items are picked, they are ready for packing. The timely and safe arrival of goods to customers is always a priority for businesses. An experienced 3PL third-party logistics provider will offer a breadth of packing solutions designed to protect merchandise while achieving the lowest practical dimensional weight.
They will also optimize order flow by consolidating shipments – an eco-friendly practice that can effectively decrease packaging and disposal costs. When looking for the right 3PL management solution, it is pivotal to find a partner that places emphasis on showcasing your brand. For instance, leveraging custom tape, packaging, and inserts during the 3PL order fulfillment process can help foster brand recognition and customer loyalty.
4. Shipping on Demand
The next phase of 3PL management is shipping. From shipping labels to transportation carriers, a 3PL third-party logistics company with a vast network of relationships can help you negotiate shipping rates and satisfy consumer demand for quick, 2-day shipping. In times of shipping delays and rising costs, having a first-rate 3PL by your side is good for both your bottom line and company reputation.

5. Return Management
No 3PL management solution is complete without a reverse logistics strategy in place. Handling product returns can be a time and labor-intensive process to handle in-house. With a 3PL third-party logistics partner on your side, customers can simply ship items back to your 3PL, who will process the return. Also significant: They will return, restock, or dispose of the product based on your preferences.
As e-commerce surges, the market has also experienced a corresponding uptick in customer returns. A robust 3PL management strategy will ensure the reverse logistics process is cost-effective and pain-free. Even better, your organization can lean on your 3PL partner's technology to capture valuable product feedback and customer insights to drive future business improvements.
WHY CHOOSE A 3PL PARTNER?
You'll reap numerous advantages by aligning your business with a trusted 3PL third-party logistics provider. For example, if your business encompasses high-volume shipping needs, executing a seamless logistics strategy can be costly and time-consuming.
Handing over the responsibility of 3PL management enables you to focus your efforts on high-level initiatives, such as expanding your customer base, bolstering brand visibility, and increasing your bottom line. And the advantages of 3PL are undeniable. The right 3PL management partner will bring valuable expertise to the table, ensuring your logistics are handled with excellence.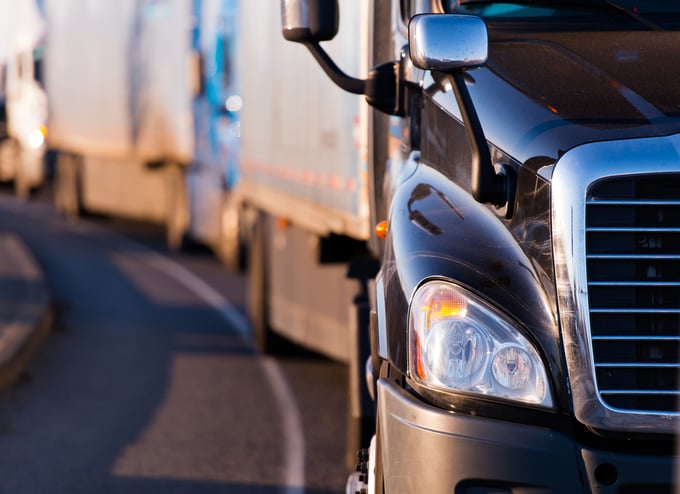 ADVANTAGES OF 3PL

FOR YOUR BUSINESS
Optimizing your entire supply chain — from fulfillment to shipping — is pivotal for any business looking to scale and drive profitability. Today's customers expect their store shelves to always be stocked, and their online purchases delivered quickly and hassle-free. This is where the advantages of a 3PL provider come into play.

1. A Cost-Effective Approach
One of the primary advantages of 3PL is the cost savings your organization can reap. By partnering with a 3PL third-party logistics provider, you'll effectively reduce (or even eliminate!) costs typically allocated towards labor, transportation, and technology. Dollars saved can be distributed to other pressing business needs, like boosting sales and implementing solutions to drive efficiency across the entire supply chain.
3PL third-party logistics providers have the technology and expertise needed to identify inadequacies in your supply chain management as well, which can allow you to curtail costly mistakes. From inventory insights to consumer demand forecasting, optimizing storage levels to ensure you aren't overstocking (or understocking!) inventory is another advantage of 3PLs.

2. Enhanced Customer Service
In today's on-demand era, consumers expect products to arrive at their doorsteps in two days or less. One of the advantages of 3PL is the ability to provide quicker shipping times, which will directly and positively impact customer satisfaction and retention. Consumers want to align themselves with trustworthy and reliable companies — a feat that is difficult to achieve as an individual shipper.
With the advantages of 3PL, however, this process becomes much more efficient. A 3PL third-party logistics provider already has an established distribution structure, and utilizing what they already have in place will help your business scale while keeping customers happy.
3. Special Expertise That Can't Be Found Elsewhere
It's no surprise that supply chain management is perceived as complex and confusing for businesses across sectors. And that's why tapping into the advantages of a 3PL provider is important for eliminating stress and driving momentum for your business. If you are linking up with a 3PL that has been in business for a long time, you can leverage their expertise in devising a strategy that aligns with your business goals.
3PL third-party logistics companies can also provide invaluable insight into the specific challenges that can come with unanticipated hurdles, like traversing border customs, for example. From shipping rates to order accuracy, there are many advantages of 3PL providers, including streamlined processes and an optimized customer experience.
4. Get Solutions for Potential Risks
To stay ahead of any unwanted shipping or warehousing obstacles, business leaders need innovative, agile solutions. Problems can arise at any point in time — without warning — and so it is imperative for your business to have a 3PL partner equipped to deal with an ever-evolving market. One of the many advantages of 3PL is their ability to not only identify potential issues, but to implement solutions designed to keep operations running without costly disruptions.
5. Enjoy Innovative 3PL Technology
The advantages of 3PL also include the ability to access technology that can simplify the otherwise complex logistics process. The right 3PL technology should be able to integrate easily with your current tech stack to streamline and automate key supply chain management processes. From their inventory management system to the real-time data they can supply, a 3PL that actively invests in cutting-edge 3PL technology ensures you're on the receiving end of ideal service and an ideal experience.
3PL ORDER FULFILLMENT

: LOW VS. HIGH VOLUME
The process of 3PL order fulfillment involves receiving, processing, packing, and shipping your products to your customers. When choosing a 3PL third-party logistics partner, one of the first things to decipher is whether you need low vs. high-volume fulfillment.
WHAT'S YOUR VOLUME?
Your order volume will serve as a good indication of whether or not your business could benefit from 3PL order fulfillment. Some companies require you to have an order minimum — in other words, the minimum number of orders your company must receive on a monthly basis.
Receiving fewer than 1,000 orders per month? Then you may want to consider self-fulfillment or a low-volume fulfillment solution with no order minimum. Self-fulfillment means that your company receives and processes all its orders internally, including packing and shipping. If you only ship a handful of items per month, self-fulfillment is the best option in terms of affordability.
Your company's long-term growth projections and online sales trends can help determine if a 3PL order fulfillment solution is right for you. If expansion plans and forecasting models predict a significant increase in your monthly sales volume, get ahead of demand by leveraging 3PL order fulfillment.
HIGH-VOLUME FULFILLMENT SOLUTIONS
Orders pouring in month over month? If your business is receiving more than 1,000 orders each month, you'll likely need a high-volume 3PL order fulfillment partner to accommodate this magnitude of work.
The right 3PL third-party logistics partner can handle all the heavy lifting, so your team is free to focus on big-picture initiatives, like sales and marketing. An effective 3PL order fulfillment solution can oversee a myriad of crucial tasks – inventory management, picking and packing, and shipping products to the end consumer.
So, what makes a 3PL order fulfillment partner so valuable for scaling your business?
1. Kitting
Before we expound on the ins and outs of kitting, there are some key details surrounding warehousing and 3PL order fulfillment to consider.
All merchandise that is received by a 3PL third-party logistics company is indexed with a unique alphanumeric code to adequately track, monitor, and manage inventory. This is known as a Stock Keeping Unit, or SKU. By leveraging this identification system, your 3PL order fulfillment partner can digitize and access specific details about each item, such as its size, color, category, and brand.
Product kitting has become a popular warehousing technique among large retailers and e-commerce brands. To employ this technique, a 3PL order fulfillment company will bundle individual but related products into a single package to be shipped together. This is a particularly advantageous practice for subscription services, such as weekly meal kits, that require multiple products to be compiled into a single package or "kit."
3PL order fulfillment companies use kitting to improve efficiency by reducing operating costs with each kit. Bundling effectively lowers shipping costs, bolsters order accuracy, increases customer satisfaction, and expands market reach.
2. Inventory Management Systems
One of the biggest advantages of 3PL services is the ability to organize and track all your company's products from the point of sale to their arrival on a customer's doorstep. How? Through an effective inventory management system.
The right 3PL order fulfillment solution will be equipped with the 3PL technology needed to ensure you're maintaining the right inventory level at locations closest to your customers. With the rise of e-commerce and omnichannel fulfillment, consumer demand for quick shipping and a seamless customer experience has never been greater. Optimizing your inventory network to ensure proximity will help keep customers happy, drive business growth, and decrease company costs.
Leveraging machine learning and AI, 3PL order fulfillment technology can compile crucial insights spanning real-time inventory levels, market data, stock replenishment, and customer demand. The result? An optimized inventory management system. And there are so many benefits you can glean from it, from staying nimble and adapting to market fluctuations, to preventing stock-outs and overstocking.
3PL Order Fulfillment Efficiency
From reducing repetitive tasks and accelerating lead time to optimizing storage space and decreasing transportation costs, the right 3PL order fulfillment partner will have the expertise needed to drive upward mobility for your business.
In lieu of chaotic, disorganized practices, your 3PL third-party logistics partner will use tools, like a warehouse management system (WMS), to drive operational efficiency. For businesses, this translates into greater supply chain visibility and more streamlined practices, which are both integral pieces of creating a strong customer experience.
Partnering with a 3PL order fulfillment company that can handle high-volume orders is crucial for scaling your company and driving repeat business due to a positive customer experience.
3PL AND LAST-MILE CARRIER RELATIONSHIP: SUCCESSFUL FULFILLMENT
A hot topic in the world of 3PL order fulfillment: last-mile logistics. The catalyst? The e-commerce boom. As consumers lean on e-commerce to satisfy their shopping needs efficiently, businesses face an increasing demand for speedy fulfillment. Quick, accurate shipping is no longer considered a bonus. For today's customers, speedy shipping is an expectation of every online shopping experience.
As a result, businesses are seeking supply chain management solutions designed to expedite deliveries, increase parcel volume, and enhance the customer experience — all while reducing overhead.
One of the biggest challenges businesses face from a logistics perspective is last-mile delivery. As technology progresses and consumer demand heightens, the last leg of delivery will become an integral piece of your supply chain management strategy.
So, what exactly is last-mile delivery? And how can a strong relationship between 3PLs and last-mile carriers impact 3PL order fulfillment success? Here's everything you need to know.
WHAT IS LAST-MILE DELIVERY?
Last-mile delivery refers to the transportation of goods from a 3PL order fulfillment center to their final destination. A last-mile carrier's objective is to ensure packages arrive at a customer's doorstep quickly and cost-effectively. Some examples of last-mile carriers include popular household names, like UPS, FedEx, and Amazon, all of which control their own fleet of vehicles responsible for ensuring products are delivered appropriately.
WHY IS LAST-MILE DELIVERY A KEY PIECE OF

SUPPLY CHAIN MANAGEMENT

?
To build a thriving business in today's competitive landscape, companies must prioritize the customer experience. An economical and efficient last-mile delivery strategy is pivotal in ensuring customer satisfaction and driving repeat business. Why? Because customers expect to receive their products quickly and on time. Otherwise, they'll simply purchase from a competitor that offers better delivery options.
CREATING A POSITIVE LAST-MILE DELIVERY EXPERIENCE
From order fulfillment to tracking and shipping costs, strengthening your company's supply chain management strategy is crucial for achieving favorable delivery outcomes. After all, you're competing with large retailers and marketplaces like Amazon. That means you need the right infrastructure, technology, and expertise for quick 3PL order fulfillment and delivery while managing logistics costs.
With the average order costing businesses approximately $10 on last-mile delivery alone, many brands are looking for supply chain management solutions that help maximize efficiency and decrease expenses. Partnering with a 3PL third-party logistics company is an effective way to improve fulfillment and delivery experiences, ensuring they don't negatively impact gross profit margins.
Because the truth is, it's still possible to offer attractive shipping options (think: fast, free, or even both!) that don't completely eat away at profit margins. By tapping into the right 3PL technology and infrastructure, your business can effectively reduce costs and optimize the last-mile delivery process.
PARTNERING WITH A 3PL OFFERS SIGNIFICANT BENEFITS
The rise of e-commerce has propelled the growth of last-mile delivery, making it a high priority for carriers and fulfillment companies alike. So, how exactly can a 3PL third-party logistics company bolster your last-mile delivery efforts?
From forecasting demand with predictive analytics to optimizing routes, the right 3PL provider will ensure delivery is quick and affordable by implementing smart supply chain management practices.
Some benefits of utilizing a 3PL third-party logistics company include:
Distributed Inventory
Let's say your company's headquarters are located on the East Coast, but the majority of your sales are peppered along the West Coast. The ensuing shipping costs would cut heavily into your revenue stream. A supply chain management solution with warehouses located in key markets across the country can reach customers more efficiently. This ability to house inventory in diverse regions will reduce travel mileage, time, and costs associated with last-mile shipping.
Reduced Overhead
A sudden fluctuation in sales volume, due to the holidays or seasonality, for example, can be highly disruptive to operations without the right supply chain management system in place. With the manpower, facilities, and technology needed to scale up, a 3PL third-party logistics company can help you effortlessly maneuver increased demand without sacrificing quality.
Shipping Options
Outsourcing order fulfillment and supply chain management to a 3PL enables your business to leverage value-add solutions that aren't necessarily accessible in-house — for instance, increased visibility, multiple shipping options, and innovative 3PL technology to improve accuracy. A 3PL third-party logistics provider can help companies meet the demand for two-day shipping while keeping costs low and driving revenue growth.
Reverse Logistics
It's no secret that playing in the e-commerce space means handling product returns – a task that can be time and labor-intensive to manage. Your 3PL third-party logistics partner will serve as an extension of your team, ensuring the reverse logistics process is cost-effective and pain-free. Moreover, you can lean on their supply chain management technology to capture valuable product feedback and customer insights to drive future business improvements.
Customer Satisfaction
Making your customers happy is non-negotiable. Customers have the power to make or break your business. Everything from product packaging to quick deliveries can have a significant impact on customer satisfaction levels. 3PLs have the supply chain management expertise needed to create a smooth, positive customer experience from the moment an order is placed through its arrival to increase satisfaction.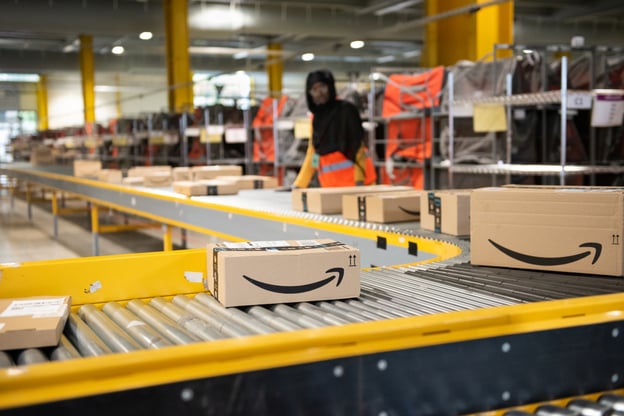 3PL VS. FBA: EVERYTHING AMAZON AGGREGATORS NEED TO KNOW
Two decades ago, Amazon was barely a blip on the consumer radar. Interestingly, what was Amazon's initial bread and butter now represents only a fraction of its revenue: Today, book sales represent just 10% of its revenue. Fast-forward to the present day, however, and the global conglomerate has become a household name.
The company offers a platform for e-commerce businesses, and particularly Amazon aggregators, to set up shop and sell products. And in today's competitive business market, a primary goal for aggregators is to minimize costs while optimizing the speed and efficiency of their logistics operations.
While several options are available for outsourcing Amazon fulfillment center needs, two primary avenues utilized are FBA (Fulfilled by Amazon), FBM (Fulfilled by Merchant) and 3PL third-party logistics. The basic concept of both routes is similar: a third party is responsible for housing and shipping your inventory.
Although similar on a basic level, an Amazon fulfillment center and 3PL services are distinctly different. Let's dive into the pros and cons of each to help you decide which will help drive long-term, sustainable success for your business.
USING A 3PL AS YOUR

AMAZON FULFILLMENT CENTER
An outsourced 3PL third-party logistics provider can effectively oversee and manage integral pieces of your supply chain: 3PL order fulfillment, inventory management, packing and shipping, and more. Because a 3PL serves as a one-stop shop for these key operations, including your Amazon fulfillment center needs, it maximizes efficiency and allows businesses to scale.
From introducing new product lines to seasonal fluctuations in sales, a 3PL third-party logistics partner can propel your success to new heights. The only caveat: do your homework. Because the reality is, finding the right Amazon fulfillment center is pivotal in fostering customer satisfaction and repeat business.
Before partnering with a 3PL third-party logistics company, here are a few questions to consider:
Does our company's order volume exceed the monthly cost of the 3PL?

Are they familiar with my market, and do they provide supply chain management for similar types of brands/companies?

Will outsourcing 3PL management, including picking, packing, shipping, and return logistics be advantageous for our business?

Do they have innovative software and tools that can integrate with our current tech stack and enhance our capabilities?

Do they have Amazon fulfillment centers in key markets so we can cost-effectively provide quick shipping?
THE PROS OF WORKING WITH A 3PL
1. Expert Inventory Management
From the point of sale to a product arriving on a customer's doorstep, it's imperative to have the right tools to manage your inventory effectively. Think about it: missing stock or inaccuracies in available supply? You're shouldering a financial loss and a potential hit to your reputation.
A 3PL Amazon fulfillment center will have an inventory management system that can deliver a wide range of value — from performing cycle counts to decreasing inventory costs to providing real-time actionable analytics. Additionally, they will be able to accommodate your unique storage needs. Whether your unique needs include maintaining temperature-sensitive goods or the ability to manage high-volume orders, they must be equipped with the tools needed to satisfy your supply chain management needs.
2. Accelerated Shipping and Improved Customer Service
You should also look for a 3PL with a network of Amazon fulfillment centers strategically located throughout the country. This will allow you to factor proximity into the equation, which is advantageous for both your bottom line and satisfying consumer demand.
The ability to distribute inventory across various Amazon fulfillment center locations will put your products closer to the customer. In other words, transportation time is optimized, reducing your shipping costs while appealing to the consumer's appetite for quick delivery.
By leaning on a 3PL's expertise and established network of Amazon fulfillment centers, you'll drive customer satisfaction, referrals, and repeat business – all factors that'll help your business scale.

3. Seamless Return Management
Optimizing supply chain management from start to finish wouldn't be complete without an Amazon fulfillment center that manages returns. Think of the cost-saving benefits from a time and labor perspective of having returned items shipped directly to your 3PL for processing.
To enhance and streamline the customer experience, you can even opt to have your 3PL third-party logistics company insert return shipping labels into packages during the picking and packing stage. And, depending on your preferences, products can be returned, restocked, or even disposed of if necessary.
4. Customization and Specialized Expertise
Leveraging an Amazon fulfillment center that'll customize a solution tailored to your needs — whether your needs are omnichannel fulfillment, specialty packaging, or cold chain services — is the best way to ensure you're maximizing ROI. Because let's face it: supply chain management is highly complex, requiring agile solutions and specialized expertise.
By linking up with a 3PL Amazon fulfillment center with a long-standing history of success, you can lean on their experience to devise a thoughtful, effective strategy that aligns with your business goals. From order accuracy and shipping rates to unexpected hurdles (we're looking at you, border customs), the right 3PL will help streamline operations and improve profitability.
THE CONS OF WORKING WITH A 3PL
Take Order Volume into Consideration
Businesses that have just opened their proverbial doors or have a small, variable sales volume may not be the best fit for a 3PL Amazon fulfillment center. If you're only receiving a few orders month over month, you're likely not at a stage where inventory management and storage are needed. Once sales become consistent, and your needs expand, you may want to consider leveraging a 3PL for your Amazon fulfillment center needs.
WHAT IS FULFILLED BY AMAZON (FBA)?
FBA allows registered Amazon sellers to house inventory in their own distribution centers. Once an order is placed, Amazon will pick, pack, and deliver products — providing return logistics for customers as well.
Amazon is currently one of the top platforms for e-commerce businesses, which is why it has become such a lucrative place for Amazon aggregators. While utilizing FBA seems like a no-brainer, it comes at a cost and requires you to relinquish control of some parts of your supply chain management process.
THE PROS OF USING FULFILLED BY AMAZON
1. Access to Prime Shoppers
A significant benefit of using FBA is the access it provides to the site's 100+ million Prime members. This provides shoppers with Amazon's Prime shipping feature, as well as some additional perks like added exposure on Prime Day.
2. Customer Support Capabilities
The FBA package also includes return logistics, customer support, and handling any complaints received (i.e., a damaged product).
3. Simple Fee Structure and Sales Integration
Amazon's fee structure is relatively straightforward, allowing you to calculate costs and determine estimated fees and profits easily. The service also provides multi-channel fulfillment. That gives you the flexibility to fulfill orders placed through other channels using inventory housed at an Amazon fulfillment center.
THE CONS OF USING FULFILLED BY AMAZON
1. Quality Control Concerns
Quality control is a pivotal piece of supply chain management. Some sellers are reluctant to use the FBA service due to quality control process concerns. For instance, unless you're selling private label products, Amazon will simply pick the product from a location closest to the customer. Sure, this method is effective for improving shipping speed. However, as you can imagine, it greatly decreases your Amazon fulfillment center quality control capabilities.
2. No Order Customization
The FBA service ships your products in Amazon-branded boxes and doesn't provide the option for custom packaging or inserts. This can significantly impact your ability to build brand awareness and loyalty. Why? Because from the customer's perspective, they are buying a product from Amazon (read: not your business).
3. Higher Storage Expenses
Amazon fulfillment centers generally have higher storage fees than 3PLs. And you can expect those fees to rise during times of high demand, like the holidays. Additionally, you may run into roadblocks when negotiating inventory pricing due to dips and spikes, as they offer less fluidity in inventory cycles.
4. Limited Customer Service Access
While there is a forum-style help center located on Amazon's site when it comes to dedicated customer service, the bar is set incredibly low. There's currently only one hotline shoppers can dial. And you will have no dedicated support agents available to answer questions or make decisions that are best for your brand. With the bulk of their infrastructure built on cloud-based 3PL technology, it's often challenging for consumers to connect with an actual person should an issue arise.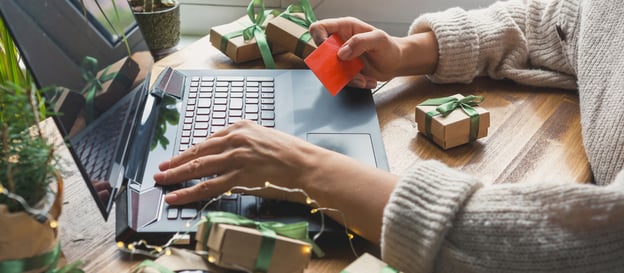 DOES

3PL E-COMMERCE FULFILLMENT

MAKE SENSE THIS HOLIDAY SEASON?
E-commerce is booming – responsible for record sales during the holiday season over the past several years. To meet increasing demand, business owners should consider whether they'll need a 3PL e-commerce fulfillment solution to handle the spike in sales.
WHY USE

3PL E-COMMERCE FULFILLMENT

DURING THE HOLIDAY SEASON?
Between supply chain disruptions and the lingering effects of the pandemic, it's imperative to have an industry expert on your side to help manage the holiday rush. A 3PL e-commerce fulfillment partner can help you conserve valuable time, money, and resources — allowing your team to focus on more high-level, revenue-generating activities.
Here are several factors to consider when deciding if it makes sense to use 3PL e-commerce fulfillment to manage the busy holiday season.
1. Time Constraints
One simple question to ask yourself: do you have enough time to handle your supply chain management successfully? Developing a well-crafted inventory control strategy during holidays and seasonal demand requires a significant investment in time, labor, and technology.
Imagine the amount of stress (and, quite frankly, chaos!) that can be alleviated by having a strong 3PL e-commerce fulfillment partner oversee logistical needs!
Performing fulfillment in-house means you'll be responsible for managing inventory levels, processing orders, updating your website based on product availability, picking and packing orders, and shipping goods to your customers. And on top of all this, you'll need to satisfy customer expectations for quick delivery and a seamless ordering experience.
In addition to supply chain management, you'll still be liable for running all the other essential facets of your business, like production, advertising, customer service, and reputation management. If you have a large customer base and want to establish a national footprint, a 3PL e-commerce fulfillment solution will help your business scale while satisfying increased holiday demand.
2. Cost Considerations
Another essential factor to consider is the cost burden of self-managing fulfillment and logistics operations. By outsourcing your 3PL e-commerce fulfillment, you'll effectively reduce the overall costs associated with inventory management, order packaging, and transportation.
Leveraging a reputable 3PL third-party logistics company means gaining access to their network of resources – i.e., trained staff, efficient processes, 3PL technology, and relationships with shipping carriers. The cost of hiring, onboarding, and training alone can be astronomical. And that doesn't factor in the expense of turnover or human error – both of which can negatively impact the customer experience and your brand's reputation.
Using 3PL e-commerce fulfillment will also provide cost savings on shipping goods. An established 3PL third-party logistics provider will have valuable connections with regional and national carriers. And due to their high shipping volume, they typically receive discounted rates, which would translate to considerable savings for your business.
3. Available Resources
Do you have ample storage space for inventory? Is the tight labor market making it difficult for you to recruit talented workers? Are you receiving more orders than you can handle? If you find yourself nodding your head vigorously, then we have good news: a 3PL e-commerce fulfillment solution is exactly what you're looking for.
If your business is experiencing a high level of growth and is unable to keep pace with the increasing demand, a 3PL third-party logistics company can mean the difference between sinking and swimming. They have the warehousing space, specialized expertise, and technological capabilities to streamline your supply chain management and fuel your profitability.
Trying to handle such a complex and multi-faceted process in-house is time and cost prohibitive. And when you bite off more than you can chew, it can lead to stunted growth, unhappy customers, and decreased profit margins. What's more, a 3PL e-commerce fulfillment company will devise a customized strategy that aligns with your unique business goals to truly help your brand thrive.


THE SMART WAREHOUSING DIFFERENCE
At Smart Warehousing, we can accommodate the entire supply chain under one roof. Looking for omnichannel fulfillment that can handle your unique cold chain, retail, or e-commerce needs? We've got your back.
We're not just a warehouse or just a storage center. We're a nationwide network of end-to-end supply chain management services – serving as an extension of your team to handle everything from 3PL order fulfillment to inventory management. The result? Valuable time and resources can be reallocated to your business's big-picture initiatives, like expanding your customer base.
By pairing innovative 3PL technology and automation with decades of industry expertise, Smart Warehousing provides customized solutions to help you exceed customer expectations, stay ahead of demand, decrease costs, and ensure your business thrives.